Summary of Machinery Insurance | Ringkasan tentang Asuransi MESIN
– berdasarkan polis Munich RE wording
Renewable (annual) covers
Machinery (M) insurance
It was developed to grant industry an effective insurance cover for plant, machinery and mechanical equipment at work, at rest or during maintenance operations. By its very nature, machinery insurance is an all risks "accident" insurance for machinery supplementing the coverage afforded by fire insurance. Thus it covers unforeseen and sudden physical loss of or damage to the insured items, necessitating their repair or replacement. Loss or damage covered under machinery insurance is mainly due to one of the following causes:
Faulty design (calculations, plans, drawings and specifications)
Faults at workshop or in erection
Defects in casting and material
Faulty operation, lack of skill, negligence, malicious acts
Tearing apart on account of centrifugal force
Physical explosion, flue gas explosion in boilers
Electrical causes such as short circuit
Shortage of water in boilers
Storm, frost, drifting ice.
All types of machinery, plant, mechanical equipment and apparatus may be covered under machinery insurance. If possible, all the machines of a plant or workshop or of a separate plant section should be included in the insurance in order to ensure that the risk is adequately balanced.
Only those items having a short service life compared with the entire plant are normally excluded from machinery insurance, these are mainly:
All types of interchangeable tools
Belts, chains, ropes, sieves, engraved cylinders, stamps, dies
Parts made of glass, ceramic or wood, rubber tires
Operating media of any kind such as fuel, gas, refrigerants, catalysts, liquids, lubricants (oil in transformers and circuit breakers is, however, included since it is not only a coolant but also serves as an insulation agent).
The few individual exclusions from the cover mainly comprise loss or damage caused by:
Fire, lightning stroke, chemical explosion, burglary and theft, i.e. perils covered or coverable under other standard policies
Inundation, flood, earthquake, subsidence, landslide, impact of land-borne, waterborne or airborne craft (perils coverable under a fire policy)
War or warlike operations, civil commotion of any kind as well as acts on the part of strikers and locked out persons
Willful acts or gross negligence on the part of the insured or of his representatives
Faults or defects existing at the time of commencement of the insurance which ought to have been or were known to the insured
Faults or defects for which the supplier is responsible either by law or under contract (losses covered by warranty)
Nuclear reaction, nuclear radiation or radioactive contamination
Also excluded is consequential loss or liability of any kind or description and wear and tear as a consequence of ordinary use or operation as well as cavitation, erosion, corrosion (e.g. rust) or boiler scale (this exclusion relates, however, only to the parts immediately affected).
The sum insured should always be equal to the costs of replacement of the insured machinery by new machinery of the same kind at the same place (value of the new item plus customs duties plus transportation and installation charges).
Risk assessment and premium calculation for the items to be insured should consider the following factors:
Age, specification
Present condition, maintenance standard
Operating environment
Past loss experience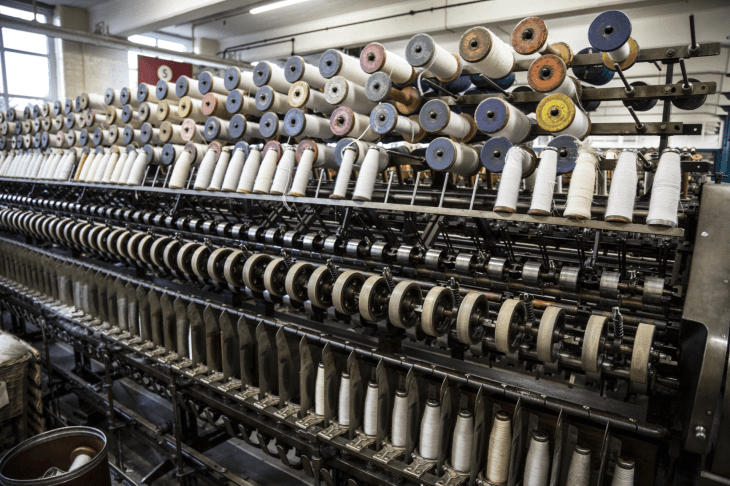 The premium rates charged are calculated separately for each type of machine on the basis of statistics kept over a period of many years.
In the event of damage which may be repaired, the insurer will indemnify the insured in respect of the expenses incurred for restoring the damaged machinery to its working condition prior to the damage. These expenses mainly include the costs for repair work and the necessary spares, disassembly and reassembly costs, ordinary freight charges, customs duties, expenses for the employment of specialists and other charges contained in the sum insured. In the event where an insured item is totally destroyed or where the repair cost would exceed the actual value of the insured item, the insurer will indemnify the insured the actual value of the insured item immediately before the loss occurrence less the agreed deductible and the value of any salvage.
*)This summary is taken from Munich Re's booklet Technical Insurance References and is based on the examples of Engineering Insurance wordings of Munich Re, but broadly applies in general to the class of Engineering Insurance referred to herein.
Free Translation – Terjemahan bebas:
Produk ini dikembangkan untuk memberikan perlindungan asuransi yang efektif bagi pabrik, mesin dan peralatan mekanik di tempat kerja, saat istirahat atau selama operasi pemeliharaan. Sesuai sifatnya, asuransi mesin adalah asuransi "kecelakaan" semua risiko untuk mesin yang melengkapi pertanggungan yang diberikan oleh asuransi kebakaran.
Dengan demikian hal itu mencakup kerugian atau kerusakan fisik yang tidak terduga dan tiba-tiba pada barang-barang yang dipertanggungkan, yang mengharuskan perbaikan atau penggantiannya. Kerugian atau kerusakan yang ditanggung oleh asuransi mesin terutama disebabkan oleh salah satu dari penyebab berikut:
Desain yang salah (perhitungan, rencana, gambar dan spesifikasi)
Kesalahan di bengkel atau ereksi
Cacat dalam casting dan material
Operasi salah, kurang keterampilan, kelalaian, tindakan jahat
Robek karena gaya sentrifugal
Ledakan fisik, ledakan gas buang di boiler
Penyebab listrik seperti korsleting
Kekurangan air dalam boiler
Badai, es, es melayang.
Semua jenis mesin, pabrik, peralatan mekanik, dan peralatan dapat ditanggung oleh asuransi mesin. Jika memungkinkan, semua mesin pabrik atau bengkel atau bagian pabrik terpisah harus dimasukkan dalam asuransi untuk memastikan bahwa risiko seimbang.
Hanya barang-barang yang memiliki masa kerja yang singkat dibandingkan dengan seluruh pabrik yang biasanya dikeluarkan dari asuransi mesin, ini terutama:
Semua jenis alat yang dapat dipertukarkan
Sabuk, rantai, tali, saringan, silinder berukir, perangko, mati
Bagian yang terbuat dari kaca, keramik atau kayu, ban karet
Media pengoperasian dalam bentuk apa pun seperti bahan bakar, gas, pendingin, katalis, cairan, pelumas (oli di transformer dan pemutus sirkuit termasuk, karena tidak hanya pendingin tetapi juga berfungsi sebagai agen insulasi).
Beberapa pengecualian tertentu dari jaminan ini terutama terdiri dari kerugian atau kerusakan yang disebabkan oleh:
Kebakaran, sambaran petir, ledakan bahan kimia, pencurian, dan pencurian, mis., Risiko tertutup atau dapat ditanggung berdasarkan kebijakan standar lainnya
Genangan, banjir, gempa bumi, amblesan, tanah longsor, dampak dari daratan, air, atau pesawat udara (bahaya yang dapat ditanggung berdasarkan kebijakan kebakaran)
Operasi perang atau suka berperang, keributan sipil dalam bentuk apa pun serta bertindak atas nama pemogok dan orang yang dikunci
Tindakan yang disengaja atau kelalaian besar pada pihak tertanggung atau perwakilannya
Kesalahan atau cacat yang ada pada saat dimulainya asuransi yang seharusnya atau diketahui oleh tertanggung
Kesalahan atau cacat yang menjadi tanggung jawab pemasok baik oleh hukum atau berdasarkan kontrak (kerugian ditanggung oleh garansi)
Reaksi nuklir, radiasi nuklir atau kontaminasi radioaktif
Juga dikecualikan adalah kerugian atau kewajiban konsekuensial dari segala jenis atau deskripsi dan keausan sebagai konsekuensi dari penggunaan atau operasi biasa serta kavitasi, erosi, korosi (misalnya karat) atau skala boiler (pengecualian ini hanya berhubungan dengan bagian-bagiannya saja segera terpengaruh).
Harga pertanggungan harus selalu sama dengan biaya penggantian mesin yang dipertanggungkan dengan mesin baru dari jenis yang sama di tempat yang sama (nilai barang baru ditambah bea cukai ditambah biaya transportasi dan pemasangan).
Penilaian risiko dan perhitungan premi untuk barang yang diasuransikan harus mempertimbangkan faktor-faktor berikut:
Umur, spesifikasi
Kondisi saat ini, standar perawatan
Lingkungan operasi
Pengalaman kerugian di masa lalu
Tarif premium yang dibebankan dihitung secara terpisah untuk setiap jenis mesin berdasarkan statistik yang disimpan selama bertahun-tahun.
Dalam hal terjadi kerusakan yang dapat diperbaiki, perusahaan asuransi akan mengganti kerugian tertanggung sehubungan dengan biaya yang dikeluarkan untuk mengembalikan mesin yang rusak ke kondisi kerjanya sebelum kerusakan. Biaya-biaya ini terutama mencakup biaya untuk pekerjaan perbaikan dan biaya yang diperlukan, biaya pembongkaran dan pemasangan kembali, biaya pengiriman biasa, bea cukai, biaya untuk mempekerjakan spesialis dan biaya lain yang terkandung dalam jumlah yang diasuransikan. Dalam hal barang yang diasuransikan benar-benar hancur atau di mana biaya perbaikan akan melebihi nilai sebenarnya dari barang yang diasuransikan, perusahaan asuransi akan memberi ganti rugi kepada nilai pertanggungan nilai aktual barang yang diasuransikan segera sebelum kerugian timbul dikurangi deductible yang disepakati dan nilai dari setiap barang-barang salvage – yang dapat diselamatkan dari kejadian.
*) Ringkasan ini diambil dari buklet Referensi Asuransi Teknis Munich Re dan didasarkan pada contoh-contoh kata-kata Asuransi Rekayasa Munich Re, tetapi secara luas berlaku secara umum untuk kelas Asuransi Rekayasa yang dirujuk di sini.
Diterjemahkan bebas dan ditulis oleh Ir. Russel Effandy AAAI-K. IPGDI. DIPL.CII. – http://www.cii.co.uk/membership/local-and-global/goodwill-ambassadors/russel-effandy-biography/
Contact Us:
(Untuk info lebih detail & konsultasi gratis tentang Risk Engineering)
+628129992037 (Russel Effandy)
+6281293617419 (Cepa Jasa Indonesia Center – CJIC)
Facebook Comments