Ikea recalls espresso maker due to risk of it 'bursting during use'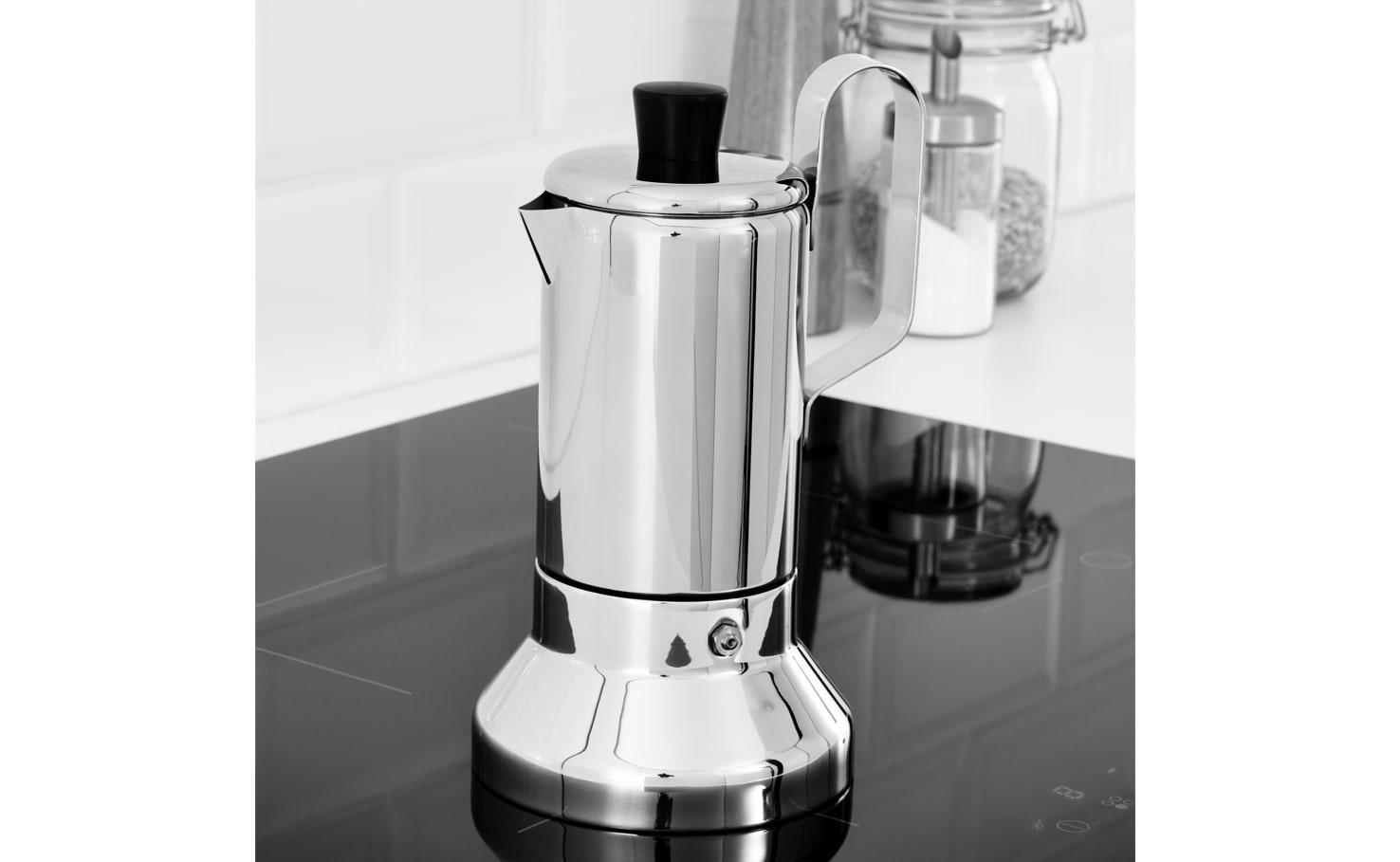 No known incidents have been reported in Singapore. The retailer said in a statement on Wednesday (June 8) that it was issuing the recall as a precaution.
"Safety is a top priority for Ikea and therefore, we are recalling Metallisk espresso maker with the stainless-steel safety valve due to an increased risk of the product bursting during use."
The recall applies to models that are silver or grey in colour, due to a "change of material and construction of the safety valve", Ikea added.
In response to TODAY's queries on how many such expresso makers have been sold here, Ikea said it is unable to track the exact number as the changeover from brass to stainless steel safety valve for the model "retains the same article number throughout".
"However, based on timeline of the changeover, we estimate that we sold around 400 pieces."
Customers who have bought the affected products are advised to stop using them and return the items to Ikea's outlets in Alexandra, Jurong or Tampines for a full refund.
Proof of purchase is not required for the refund.
Customers may call Ikea's customer contact centre at 6786 6868 for more information.
Terjemahan bebas:
Ikea menarik pembuat espresso karena risiko 'meledak saat digunakan'
Ikea menarik kembali pembuat espresso karena risiko 'meledak saat digunakan' Ikea Singapura
Pembuat espresso Metallisk ditarik kembali karena peningkatan risiko meledak saat digunakan.
OLEH
BRYAN NG
Diterbitkan 8 Juni 2022
Diperbarui 9 Juni 2022
SINGAPURA — Peritel furnitur Swedia Ikea menarik kembali pembuat espresso Metallisk karena "peningkatan risiko produk pecah saat digunakan".
Tidak ada insiden yang diketahui telah dilaporkan di Singapura. Pengecer mengatakan dalam sebuah pernyataan pada hari Rabu (8 Juni) bahwa mereka mengeluarkan penarikan sebagai tindakan pencegahan.
"Keselamatan adalah prioritas utama bagi Ikea dan oleh karena itu, kami menarik kembali pembuat espresso Metallisk dengan katup pengaman baja tahan karat karena peningkatan risiko produk pecah saat digunakan."
Penarikan tersebut berlaku untuk model yang berwarna perak atau abu-abu, karena "perubahan material dan konstruksi katup pengaman", tambah Ikea.
Menanggapi pertanyaan HARI INI tentang berapa banyak pembuat expresso tersebut telah dijual di sini, Ikea mengatakan tidak dapat melacak jumlah pasti karena pergantian dari katup pengaman kuningan ke stainless steel untuk model "mempertahankan nomor artikel yang sama di seluruh".
"Namun, berdasarkan timeline pergantian, kami memperkirakan bahwa kami menjual sekitar 400 buah."
Pelanggan yang telah membeli produk yang terkena dampak disarankan untuk berhenti menggunakannya dan mengembalikan barang tersebut ke gerai Ikea di Alexandra, Jurong atau Tampines untuk pengembalian dana penuh.
Bukti pembelian tidak diperlukan untuk pengembalian dana.
Pelanggan dapat menghubungi pusat kontak pelanggan Ikea di 6786 6868 untuk informasi lebih lanjut.
Buku yang perlu dibaca: